[Last in Series 3/3]
Well here we are again, over halfway through January and it is that time of the week where we honor architects for particularly good work work. This week, the coveted spot goes to C.F.M
ø
ller Architects, who are based in Aarhus, Denmark. They were founded in 1922!

C. F. Møller

Architects are the biggest architect firm in Denmark in terms of number of architects. They have offices in London, Oslo and in Stockholm.
C.F architects won the the 2010
RIBA European Award
which is awarded to architects for designing buildings of which are architecturally impressive. It was awarded to
C. F. Møller
for their A.P.M
ø
ller School in Germany. The award also makes architects eligible for the Sterling Prize!
Haraldplass Hospital, Bergen, Norway
The first building

C. F. Møller

designed was the Aarhus University in Denmark and was completed in 1922. C.F.M
ø
ller Architects was also part of a consortium of 15 architects who designed to London 2012 Olympic Athletes Village. As well as this

C. F. Møller

has designed a whole range of buildings from Schools to Hospitals to Stadiums and you can see their full portfolio by Clicking Here.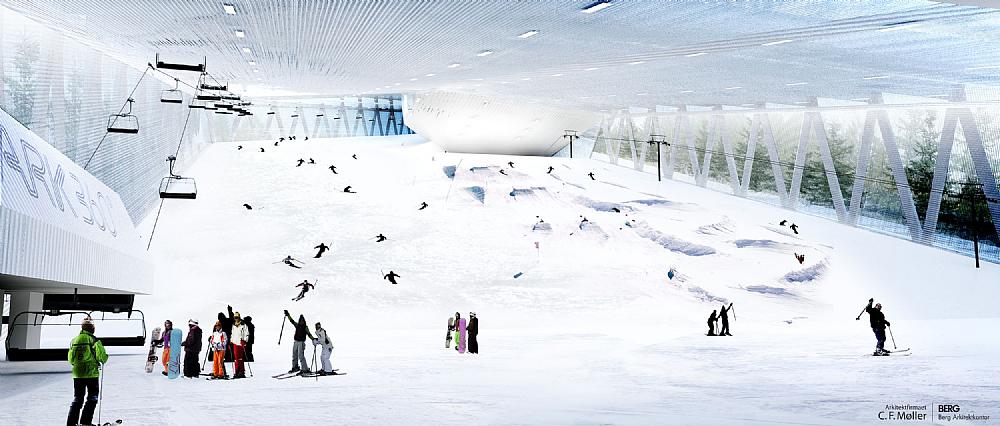 Skipark 360 Degrees in

Bålsta

, Sweden
So, congratulations to
C. F. Møller
for winning the Architect of the Week and having another accolade to add to their cabinet (This being the most prestigious one of course!).
The ArchitectWeekly Team
Published: 19.01.13 at 17:51
Writer: Tom Marland, Editor
Editor: Ryan Holland, CEO